(tl;dr – Porchfest.live – your guide to an afternoon of local music.)
A Porchfest is a music event where local musicians volunteer to play music on their porches, front lawns, and driveways on a given afternoon. People then can meander around the neighborhood and enjoy a lazy afternoon of lovely music discovery.
Local lore says that the first Porchfest started in Ithaca in 2007 when about 20 bands got together to play on the third Sunday afternoon in September. A dozen years later in 2019, the Ithaca Porchfest had over 180 bands playing over six one-hour sets within a one-mile radius. In addition, there are currently 168 annual Porchfest events in cities all around the United States, Canada, and Australia.
Our goal for the last two years has been to create a student-developed Porchfest app. Tomorrow, we will launch our first complete prototype at the 2022 Trumansburg Porchfest on June 11, 2022!
The Long Pitch
For years, I have been pitching the idea of a Porchfest app as a project idea in my Advanced Web Programming course at Ithaca College. Over the years, a few student teams had picked up the idea and built prototypes of such an app for the course but the work had always been shelved after the semester was over.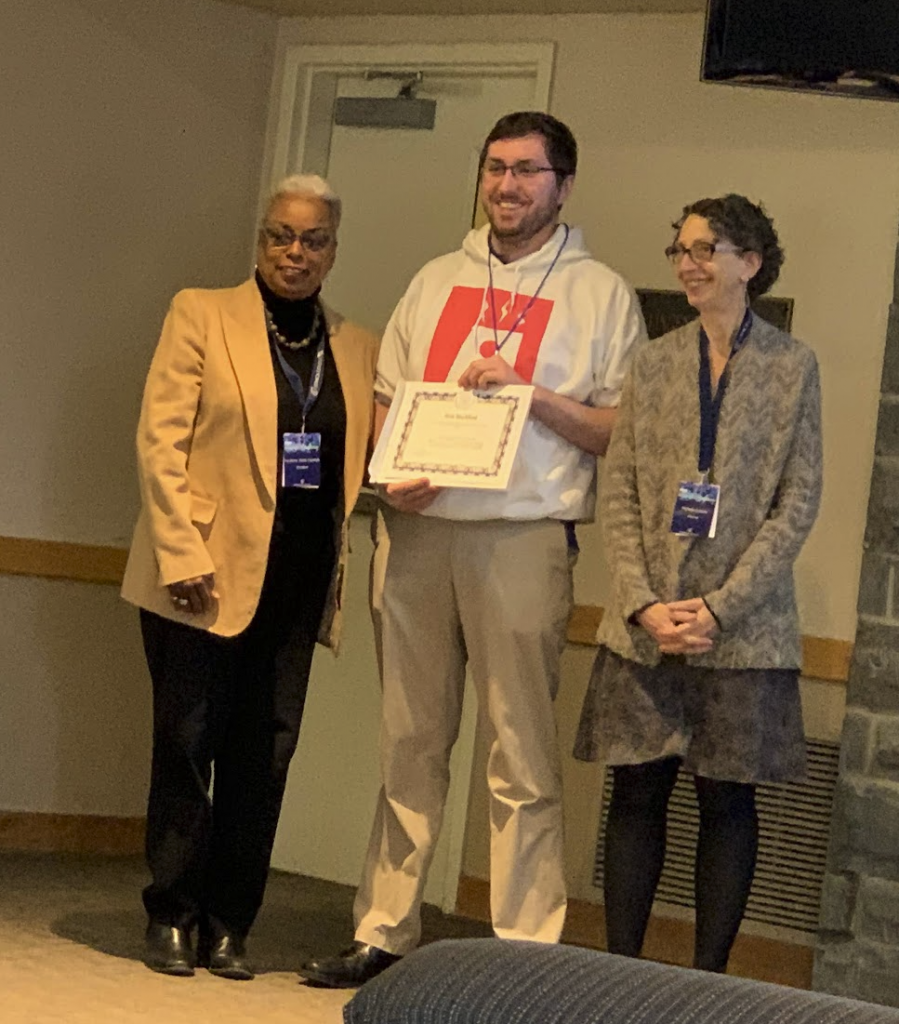 However, in Fall 2019, Alex Python '20 and Vera Crabtree '22 started building a Porchfest app that had real potential in terms of backend functionality by the end of the semester. The following Fall, Sam Edelstein '22 and Aiden Glendon '21 started their own version of the Porchfest app but instead focused more on user interface design. For Spring 21, I suggest that Vera, Sam, and Aiden join forces to build out their ideas into one Porchfest app as part of an Emerging Media junior project course.
During this past academic year, Vera and Sam wanted to continue to work on the Porchfest app for a senior capstone project. They invited Sean Blackford '22 and Elias Platt '22 to join the team. I was curious to see if this team of students could not only build the app but also launch the app at an actual Porchfest event. It might seem like a small distinction between "building an app" and "launching an app" but I have often found that this follows the 80/20 rule: the last 20% takes 80% of the time. The team was successful a creating a functional prototype and won a research award at the 2022 Whalen Undergraduate Research Symposium in April!
Unfortunately, Vera, Sam, Sean and Elias graduate in mid-May a few weeks before our target launch day in early June. And while they left the app in good shape, additional on-the-ground testing revealed that there was a bit more work to be done. Luckily our new JimiLab summer crew consisting of April Trainor '25, Emmett Barry '23, Griffin Homan '25, and D'Andre Walker '25 (and assisted by Prof. John Barr) has had to step to finish the deal. Kate Miller '24 and Jolie Elins '22 have also stepped up to help with (gorgeous) branding, marketing, and user testing.
This has been a team effort involving 12 Ithaca College students and 2 professors over the past three years. I am excited about our launch tomorrow but still realize that this is really only one of many steps in our long process to one day produce a professional-grade Porchfest app.
The App Concept
One big problem with any Porchfest app is that Porchfest is all about serendipitous music discovery. The last thing we want to do is have festival-goers staring at their screens when they could be enjoying the experience of wandering around and discovering talented artists.
With this in mind, the goal was to both make the app useful but also have it not be overly disruptive to the festival experience. The generic features currently include:
Listing of Artists (can sort alphabetically or by genre)
Detailed Artist Pages with a full description & social media links (Facebook, Spotify, etc.)
Interactive Map which lets festival-goers filter artists by time-of-day
Ability to remember preferred artists for future reference
But there are two killer features that make our app uniquely designed for the Porchfest Experience:
Screen Blur: The screen is blurred when a festival-goers gets within 20 meters of a porch where an artist is actively playing music. The only thing on the screen is the name of the artist. This is intended to prevent the festival-goer from staring at their screen or playing with the app. The app returns to normal when the festival-goer moves away from the live performance.
Retrospective Playlist (Coming Soon): one problem that I have with Porchfest is remembering the names of all the bands that I stumbled across during the event. With our app, a festival-goer can "opt in" to have the app track them during the event. We then dynamically build a personalized Spotify playlist with songs from the artists based on how much time the festival-goer watches each artist.
Localify.live is now available on three platforms:
You can help by trying out the app and letting us know what you think!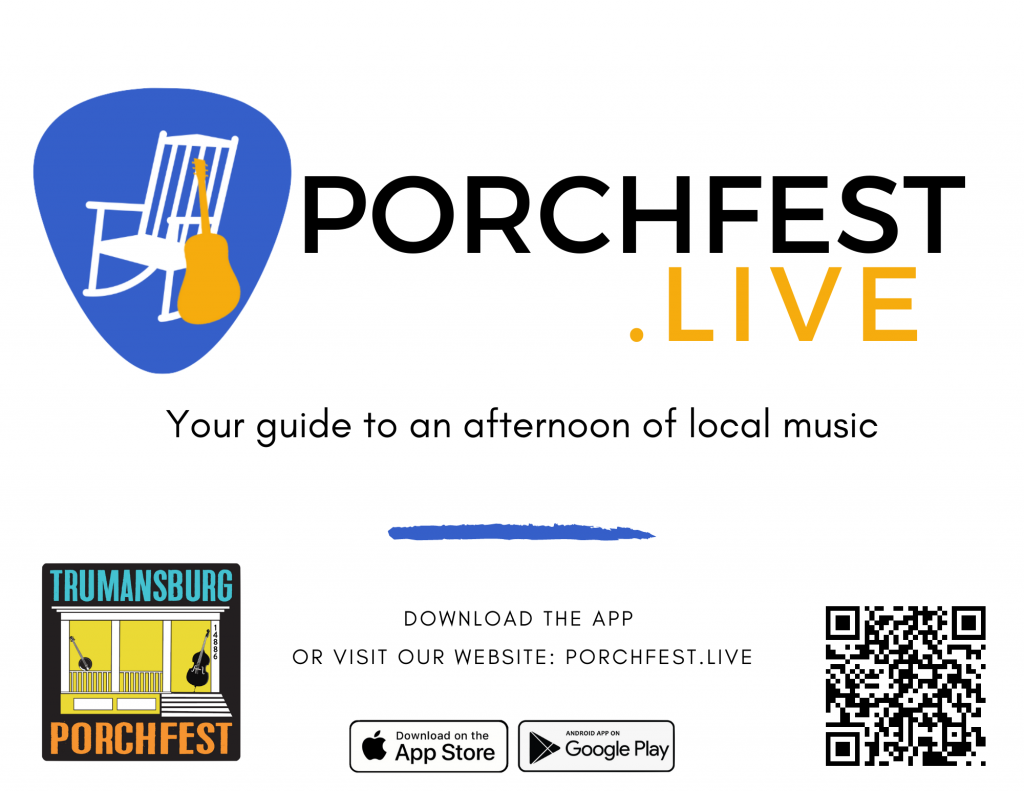 PS – After the launch…
We had a wonderful day in Trumansburg on Saturday. The app came together nicely but we also realized that the app needs a bit of a refresh before it is really for prime time.
Here are a few photos of the event: